During its birthday week, Wizards can adventure through all of Wizard City and Krokotopia without any restrictions while also participating in fun giveaways!
Austin, Texas, September 2nd, 2021 – KingsIsle Entertainment and gamigo are proud to announce the 13th anniversary of one of the most magical MMORPGs ever, Wizard101. To celebrate this momentous occasion, during its birthday period – between September 2nd through September 8th — Wizards will be given free access to all of Wizard City and Krokotopia, take part in fun giveaways, and much more. The party won't stop there as players will be able to take advantage of birthday perks, such as in-game items and member benefits all month long.

Originally launched on September 2nd, 2008, Wizard101 has always aimed to be a safe and fun virtual space for all ages with something for everyone to enjoy. Whether it be its easy to learn but difficult to master turn-based card combat system, its robust housing system where Wizards can decorate their own castle, or its ever-evolving PvP system, Wizard101 has been a game that has stood the test of time. A combination of regularly launching new content, improving and evolving the look and feel of the game over the years, and an amazing and engaging community are some of the main ingredients that keep this magical cauldron bubbling with activity.

"Wizard101 is surrounded by an incredible community that we are honored to have regularly offering feedback to improve the experience for all players," says KingsIsle Entertainment Game Director Leah Ruben. "We know how excited players get for our yearly new worlds, which are the largest updates we deliver on a regular basis. Since launch, we have delivered 46 major updates, more than quadrupled the size of known Spiral, updated our character models and first world's graphics, and added hundreds of hours of fully voiced over storyline content. We also hosted different events weekly and incentivize players to earn unique and valuable rewards by completing challenges and earning points on the Scroll of Fortune, which is our version of a 'Battle Pass.' There's always something to do in Wizard101, like fishing, crafting, and studying monstrology, and this fall, there will be even more to do once our next new world – Lemuria — debuts."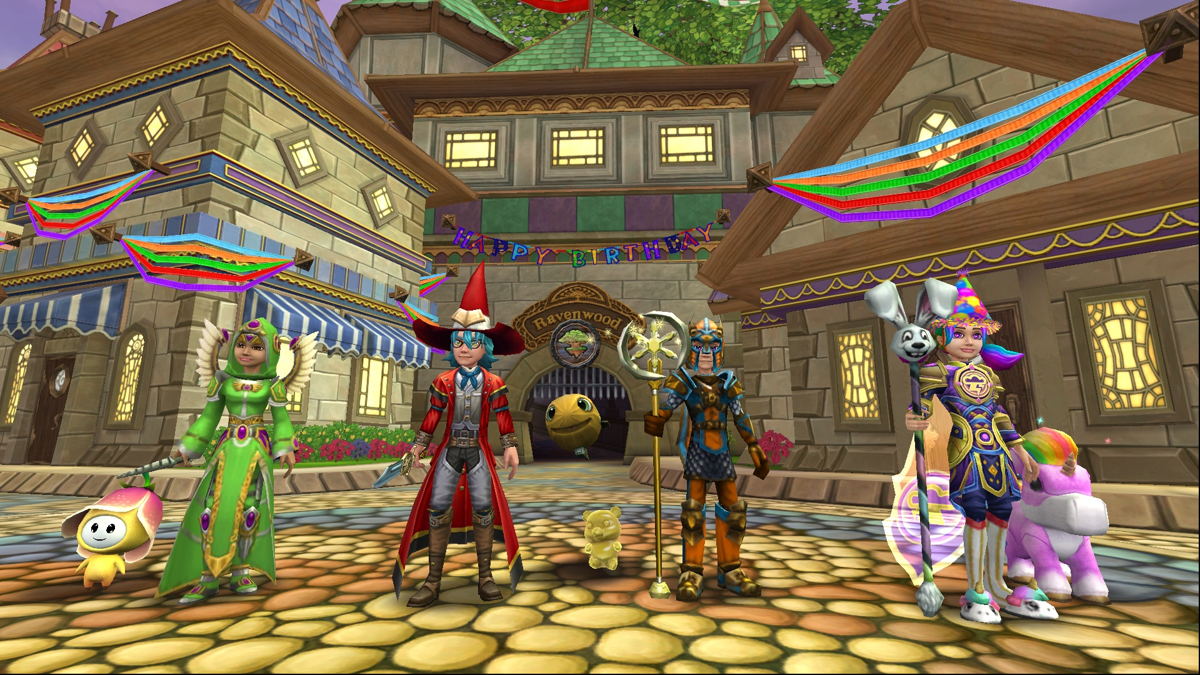 While many details surrounding Lemuria are locked away in a book with an "anti-spoiler" enchantment, KingsIsle Entertainment previously revealed the update will raise the level cap to 150. While players patiently await to learn more about Lemuria, there is plenty to be excited about for Wizard101 in 2021 and beyond. Upcoming features in the planning phases now include a relaunch of the next age of PvP, improvements to the social systems to support Guilds, and the possibility to expand the game beyond PC and Mac.
Wizards both new and old are encouraged to log into Wizard101 to celebrate the game's 13th anniversary between September 2nd through September 8th. The game will also host a fishing tournament to cap off the week-long anniversary celebration on the following weekend, while birthday perks – such as in-game items and member benefits – run all month long.
For more information, please visit Wizard101's official website.
---
About Wizard101
Featuring over four times as much content since it was first introduced in 2008, Wizard101 players keep coming back for engaging story-driven gameplay across 19 worlds, deep combat, pet systems, and passionate community. Over more than twelve years, Wizard101 has continued to evolve and entertain more than fifty million players.
Wizard101 receives major updates on a regular basis in the spring, summer, and fall seasons. The game is available from Wizard101.com or on Steam.
About KingsIsle Entertainment
KingsIsle Entertainment, established in 2005, is a proven MMO hit-maker with 50+ million registered users across both the company's MMOs with vibrant and strong communities. Since its foundation, KingsIsle has devoted itself to family-friendly gameplay, and has built an audience that reaches from pre-tweens to their grandparents. Their award-winning game Wizard101 is currently in its 13th year and Pirate101 is in its ninth.
About gamigo group
The gamigo group is one of the leading publishers of online and mobile games in Europe and North America. The company's diverse game portfolio includes free-to-play titles such as ArcheAge, RIFT, Trove and Aura Kingdom, as well as the recently launched buy-to-play game ArcheAge: Unchained. Counting more than 400 employees, gamigo is one of the largest German companies in the gaming industry. Besides its 5 German locations in Hamburg (HQ), Berlin, Cologne, Münster, and Darmstadt, the gamigo group also has branches in Warsaw (Poland), Istanbul (Turkey), New York, Redwood City, Austin, Bellevue (US), and Seoul (South Korea). In addition to gamigo AG, the group includes the subsidiaries WildTangent, Aeria Games, Verve, and Mediakraft Networks as well as the brands Infernum, Intenium, Looki, and Poged. The company strives to grow not only organically, but also through acquisitions. Since 2013, it has made more than 25 acquisitions, including titles, gaming and technology companies as well as individual game assets.